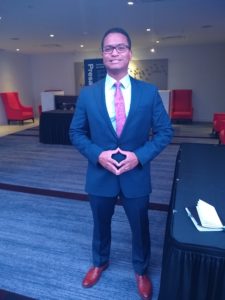 Fractional Head of Sales, Public Speaking Coach
Danny S. Brown began his public speaking training business back in college when he was Mr. School of Engineering and President of the American Society of Mechanical Engineering.  He noticed that many professors and students were not comfortable speaking in public and were not able to take very technical terms and simplify it for the audience.  He was constantly asked to help prepare both students and professors with presence and public speaking presentations.
Today, Danny continues to train and work with business leaders such as executives speaking to their teams or conference speakers preparing for a large speech at an event. Danny is the MC at Cloud conferences, Microsoft roadshows and Fractional Head of Sales for startups.